See Why CSePub Is The
Right Choice For You.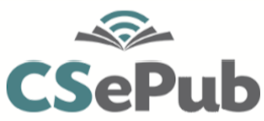 Benefits for Students and Professors.
Customer service available 24/7 - We're here whenever you need us
Lower cost than traditional learning materials
Professors can publish their own personalized content
Integrates with your institution's Learning Management System
Proven reliability and effectiveness with thousands of students currently engaging with CSePub content
Access to web development and technical resources for professors
CSePub is accessible from any device with a browser
Higher royalties for the authors who publish their own content and Concierge Service
Testimonials
Hear From Professors:
"Using the novel text and videos in a flipped format along with the problem sets, the overall GPA for the course went from 2.4 to 3.2. I've never seen anything like it."
Dr. Jonathan Godbey,
Georgia State University, Instructor
"Love the book [Caspian Sea Drinks]. Jess [CSePUB Head of Web Development and Support] is fabulous. He answers all questions promptly and politely. I appreciate his attention to detail."
Genna Brown,
Georgia State University, Instructor
Hear From Students:
"I think the Caspian Sea Drinks novel is a brilliant way to learn! This is the first school book I have ever actually read all the way through. Not only have I read the entire thing, but I would also read ahead because I enjoyed it so much! I think the most vital part of the chapters were the video answers, which allow us to see how the problem unfolds step by step. The homework section of CSePUB has also been super helpful. I like that every time you miss it you can read how a similar problem would be answered (step-by-step) and then try it again for 90% credit. Seeing these step-by-step answers helps me comprehend exactly how to solve the problems."
Summer Hanson,
The University of Georgia, Student
Clients of CSePub: